Here are a few old Read Aloud favorites when the weather turns wintry:
The Snowy Day by Ezra Jack Keats. This book has been a winter favorite since today's parents and grandparents were out exploring in the snow. PK-1
---
Axle Annie by Robin Pulver. No matter how hard it snows, Axle Annie will get the students to school and home again. PK-2
---
Snow by Cynthia Rylant captures that kid surprise that even adults sometimes still feel when they wake up to the altered world. 1-5
---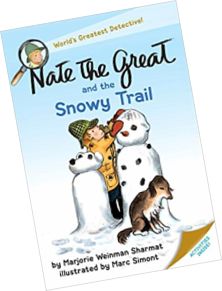 Nate the Great and the Snowy Trail by Marjorie Weinman Sharmat. Few Nate stories live up to the first, great kid-noir classic, but this one is pretty good. A real mystery kids can solve if they watch for clues. 1-3
---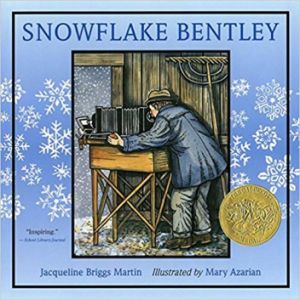 Snowflake Bentley by Jacqueline Briggs Martin is the true story of the 19th-century Vermont man who figured out how to photograph individual snowflakes, allowing people to marvel at their beauty and uniqueness. Suitable for a class that can handle a longer read aloud session. It's also nice if your library has one of W.A. Bentley's books, such as Snowflakes in Photographs, just to see some more of his work. Listeners will not look at that sole flake briefly caught on their cuffs the same way afterward. 3-6
Of course, you can always find many more recommendations at our Book Lists and Reviews page.