[divider height="2″ bg_color="orange" margin="20″ /]
Read Aloud West Virginia's mission is to change the literacy culture of West Virginia by keeping reading material in the hands and on the minds of our state's children. Motivation is the critical first step in developing any skill and Read Aloud works to motivate children to WANT to read.
Our goal is to involve families, the medical community, businesses, civic groups and the society at large in building a culture that values reading.
[divider height="2″ bg_color="orange" margin="20″ /]
Our History
Initially established in 1986 by a group of concerned parents in one county (Kanawha), Read Aloud was incorporated as a 501 (C) (3) non-profit in 1987. The original group of volunteers developed programs designed to stimulate student interest in books and reading and worked with volunteers in other counties who were interested in establishing similar programs.  Between 1987 and 1992 Read Aloud programs were established in seven of West Virginia's 55 counties.
The program's success prompted the West Virginia Education Fund to approach the founders and offer to assume responsibility for administering the program and expanding it statewide.
State Board and Staff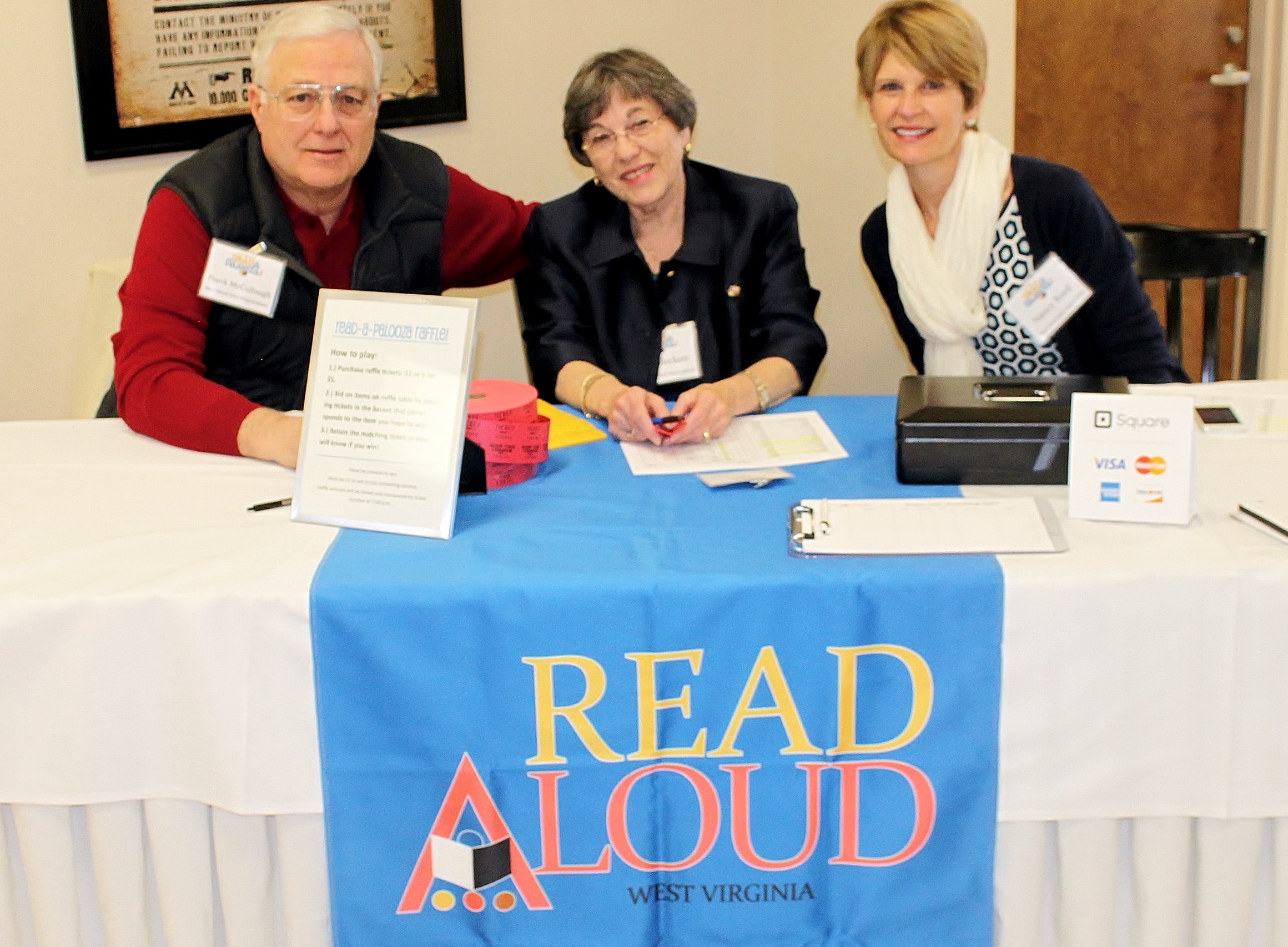 Read Aloud West Virginia's Board of Directors supports and governs the organization by assisting in fundraising, establishing contacts, acting as ambassadors to the community, providing oversight of operations and finances, selecting and evaluating the executive director, ensuring compliance with legal requirements and evaluating the organization's work and efficacy.
Our staff of three maintain a state office which serves as a central contact point and provides consistent guidance to local chapters to ensure quality and consistency of programming. The state office also develops materials, maintains organizational data, oversees communications and development of the organization, provides speakers to community organizations and holds an annual conference to encourage collaboration among local chapters.
See a list of our State Board and Staff.
Sponsors and Partners
Read Aloud West Virginia could not exist without the support of businesses, foundations and organizations who support our work through grants and donations of various kinds. We are so grateful to those who make our work possible!
Learn more about our sponsors and partners.
Contact Us
We want to hear from you! Maybe you're a potential volunteer who would like to read aloud to children, a teacher or administrator who wants to learn more and bring Read Aloud to your school, a community member interested in launching a chapter in your county? There are many ways to engage with our organization. Please get in touch if you'd like to know more!