Initially established in 1986 by a group of concerned parents in one county (Kanawha), Read Aloud was incorporated as a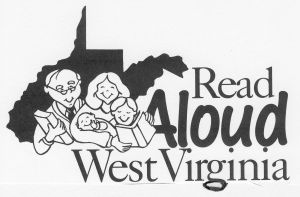 501 (C) (3) non-profit in 1987. The original group of volunteers developed programs designed to stimulate student interest in books and reading and worked with volunteers in other counties who were interested in establishing similar programs. Between 1987 and 1992 Read Aloud programs were established in seven of West Virginia's 55 counties.
The program's success prompted the West Virginia Education Fund to approach the founders and offer to assume responsibility for administering the program and expanding it statewide. Read Aloud West Virginia was officially adopted as a program of the Fund in 1993 and a full-time program director was hired to build a statewide network. By 2000, Read Aloud had a presence in 53 of the state's 55 counties.
From 2000-2007 the Education Fund Alliance (formerly the Education Fund) shifted its focus from direct service programs to research and advocacy; resources dedicated exclusively to Read Aloud were reduced. RAWV's increasing dependence upon volunteers for program implementation faltered without the necessary staff to provide technical assistance and a consistent focus. By 2007 the number of local chapters had fallen from 53 to 4.
In 2008 the program was transferred back to the initial Kanawha County chapter and steps were taken to establish RAWV as its own free-standing non-profit. Office space was donated, the newsletter was restarted and a website developed to help with statewide communications and connections. An Executive Director was hired to re-establish a statewide Read Aloud network. The program currently operates in 29 counties and continues to grow. In 2013, Read Aloud was named best local non-profit by WV Living magazine.